You may import your own personal sheet music PDF files into your library and access them within the Musicnotes Sheet Music Player app. To do so, please follow these steps:
Connect your iOS device to your desktop computer and open iTunes. After a moment, you should see your device listed as a button in the top left. Click on this button so that you can see the device manager.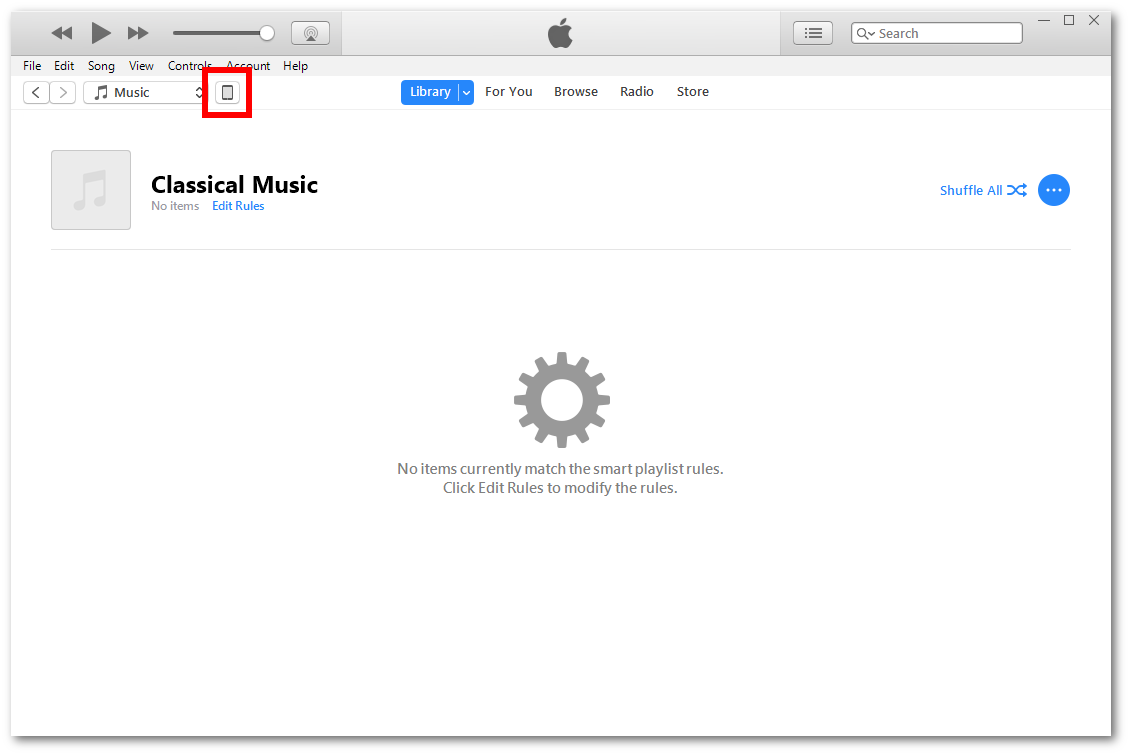 You will now see a summary of details for the device you are using. On the left, there is a menu and you will notice "Summary" is selected. Click the "File Sharing" menu item directly below it.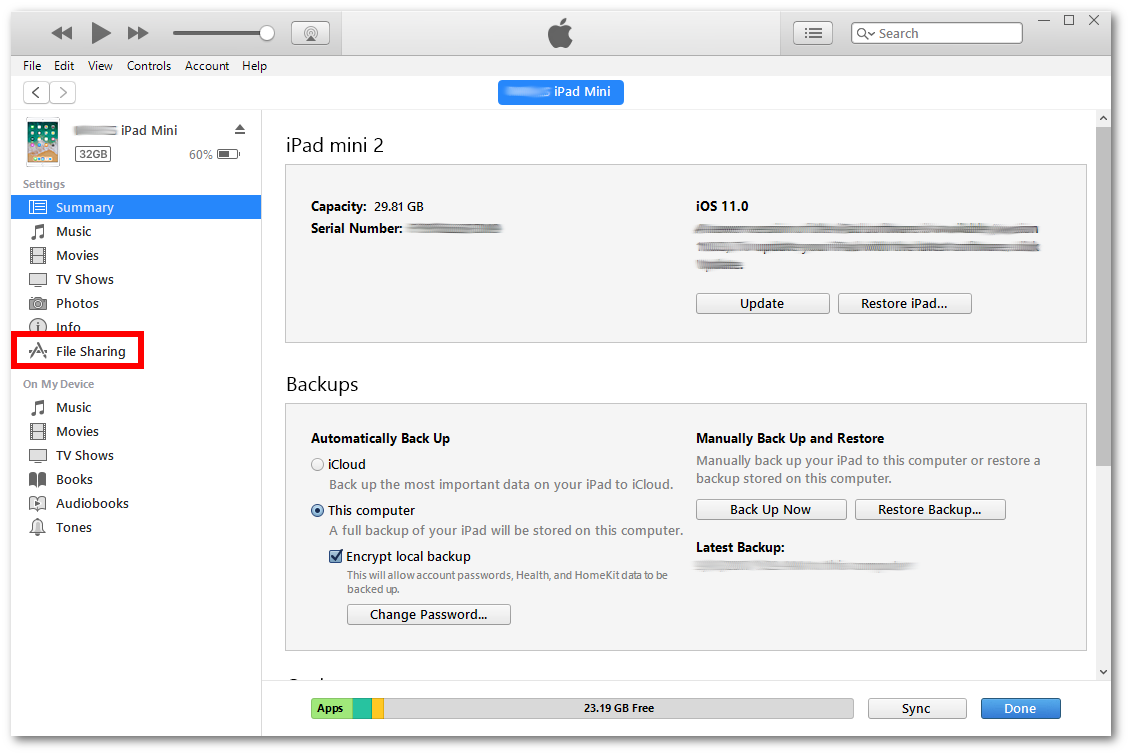 Once you have clicked on "File Sharing", select the Musicnotes app. Under the "Musicnotes Documents", click on the "Add File..." button to open a file-finding dialog box. Locate the PDFs you would like to import using this dialog box.
PDFs may be added to the "Musicnotes Documents" list individually or in bulk. Likewise, files may be removed from the list by clicking on each file to highlight, then press the "Delete" key on your computer's keyboard. Lastly, you may click the "Sync" button to update the files synced with your device.
Editing Imported PDF Info
After you have imported a PDF and it appears in your song list, you can swipe from right to left from the right arrow:

A swipe menu will open:

You can open the edit screen by tapping the "edit" button while viewing the info window of a PDF. The info window can be viewed by tapping the "Info" button in the row swipe menu or hitting the info button while viewing a piece.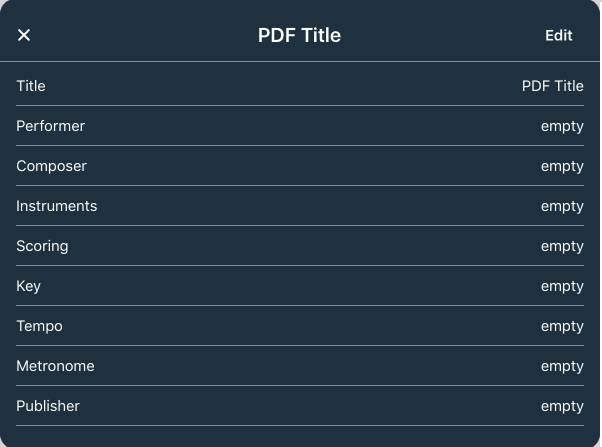 Use the editing screen to change or update the various information for your imported PDF by clicking on "Enter Value" or the existing information under the heading you are editing.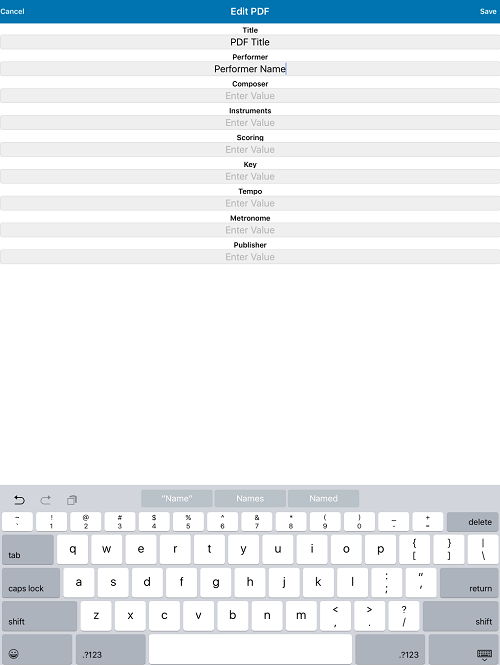 Once you have made your changes, the "Save" button will appear in the top right.  Tap this to save the changes you have made to the info for your PDF.

Otherwise, tap "Cancel" in the top left to reject the changes.

Save
Save
Save