Let's say, for instance, you are trying to find music for harp. You may narrow your search by clicking on the "Strings" tab at the top of the home page and select "All Strings" from the drop down list options. This will bring you to a page listing all of the items available on the web site that contain scoring for your instrument. To the left of the results page, you can also further filter by Style/Genre, scoring, etc.
When searching by title, simply enter the song name in the Search tab found on the top portion of our webpages. This is the quickest way to search for a title, but you will receive many results which you will have to filter through to find your specific instrument.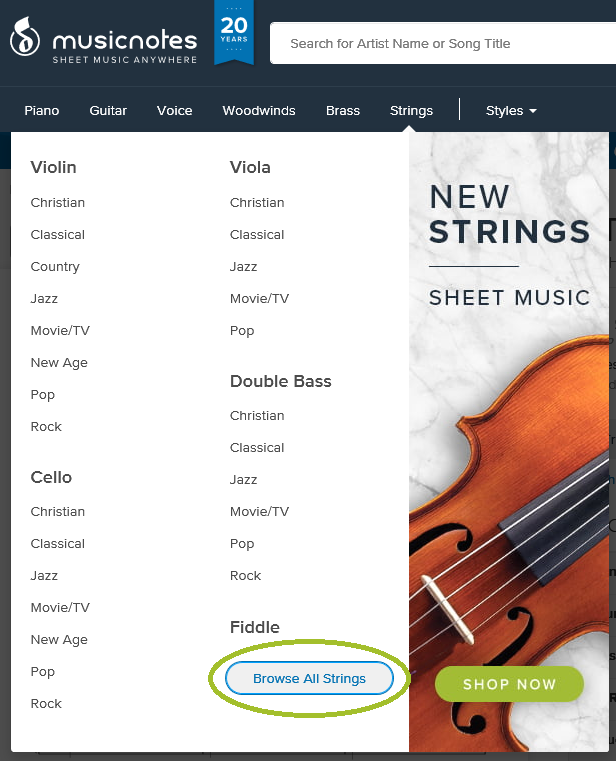 You may filter your results further in the search list by using the "Filter By:" options. Click an appropriate dropdown menu for either Genre, Scoring, or Instrument and choose an option. Your results will then be filtered to match this criteria as closely as possible.