New sheet music cannot currently be purchased within the app, and must be purchased directly from the Musicnotes website. You can go directly to Musicnotes.com in any web browser, or choose the Get More Music menu option within the app.

Every month Musicnotes also provides a Free Song of the Month. If you would like to access the Free Song of the Month in the app, you can go to our Free Music page and add it through the checkout process (it will no longer be automatically imported). This new process allows our customers to maintain access to the free songs on all of their devices and also allows them to print unlimited copies from the website.
After you have made a new purchase, return to the app and refresh your song list to see your new music. You will also see a New Song Notification in the app toolbar.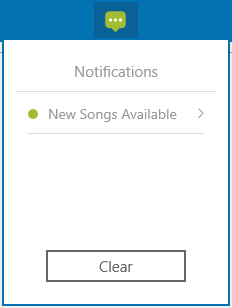 When you click on the notification, it will bring up a list of your recent purchases.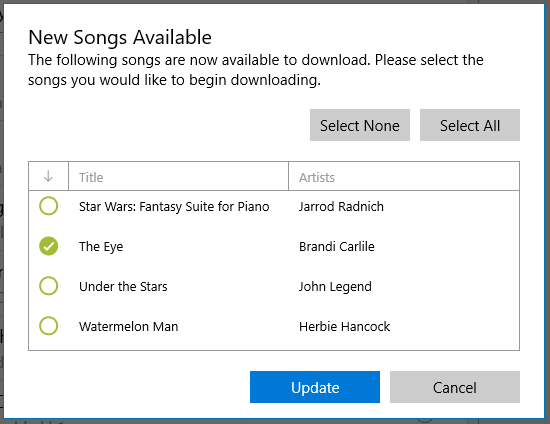 Select the new titles you would like to download by clicking the circle(s) next to them, or use the Select All button to download all of your new purchases. Then click the Update button to start downloading your selected items.