You may import your own personal sheet music PDF files into your library and access them within the Musicnotes Sheet Music Player app. The app will use the system file browser, allowing you to import PDFs that are stored on your device and/or any cloud services with which you may be signed in on your device.
Please note: Depending on your Android device manufacturer, the look and function of your device's system file browser may vary from the following instructions. Should you have any questions on selecting files via the system file browser on your device, we recommend contacting your device's manufacturer for information.
Table of Contents
Please note: A PDF is a static, visual file intended for viewing. The Musicnotes Player apps are not able to create playback for imported PDFs.
Importing your personal sheet music:
You will be able to import your personal sheet music PDFs in either My Library or My PDFs sections by tapping on the context menu

, then tapping on Import PDFs.

The system file browser will display. Since only files with PDF extensions may be imported into the Musicnotes Sheet Music Player app, all other file formats will be grayed out and cannot be selected.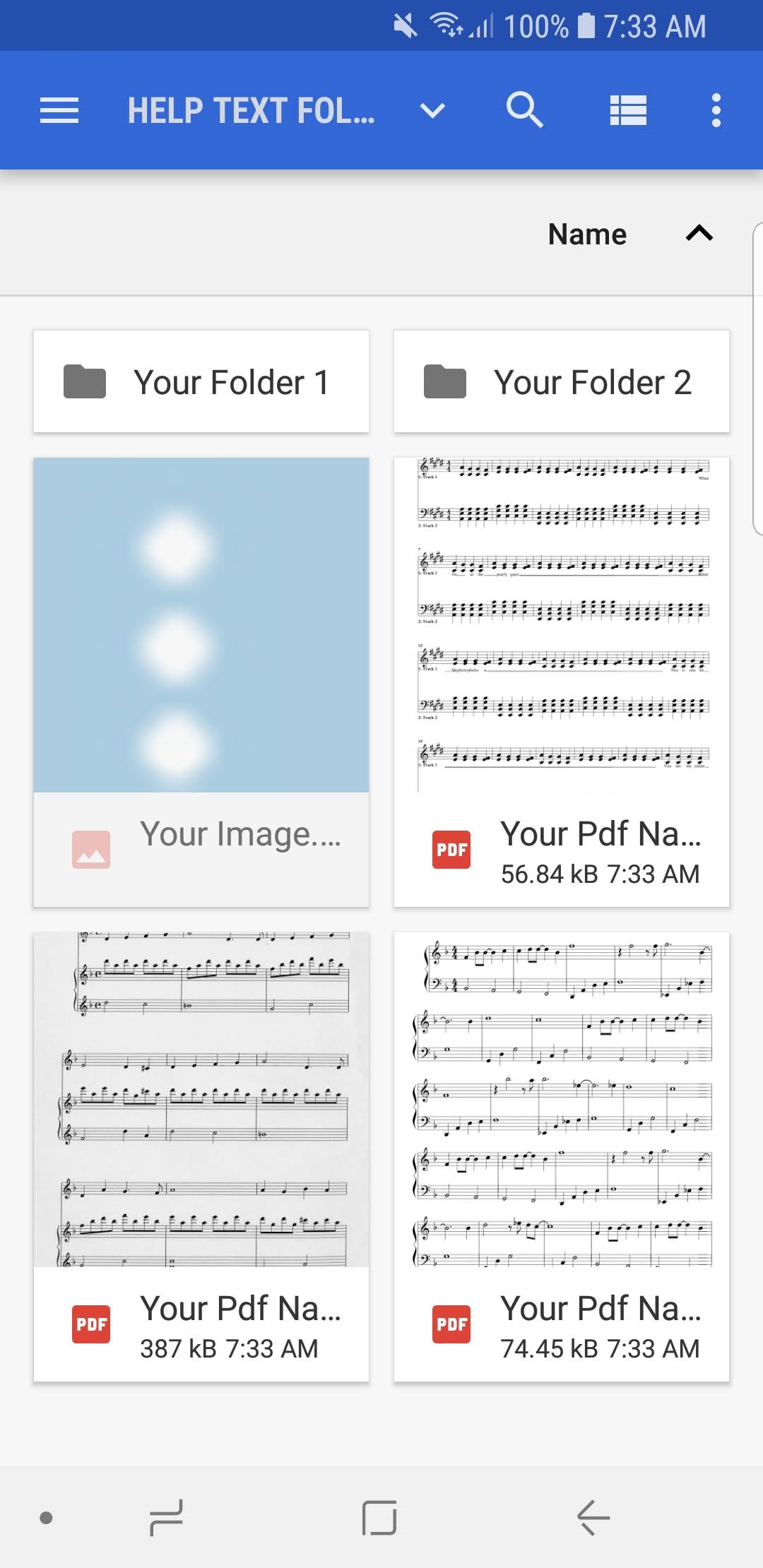 A single tap on a PDF will import the selected file
Tap and Hold on a PDF to select several PDFs to import. Once you have selected your desired files to import, tap the Open button.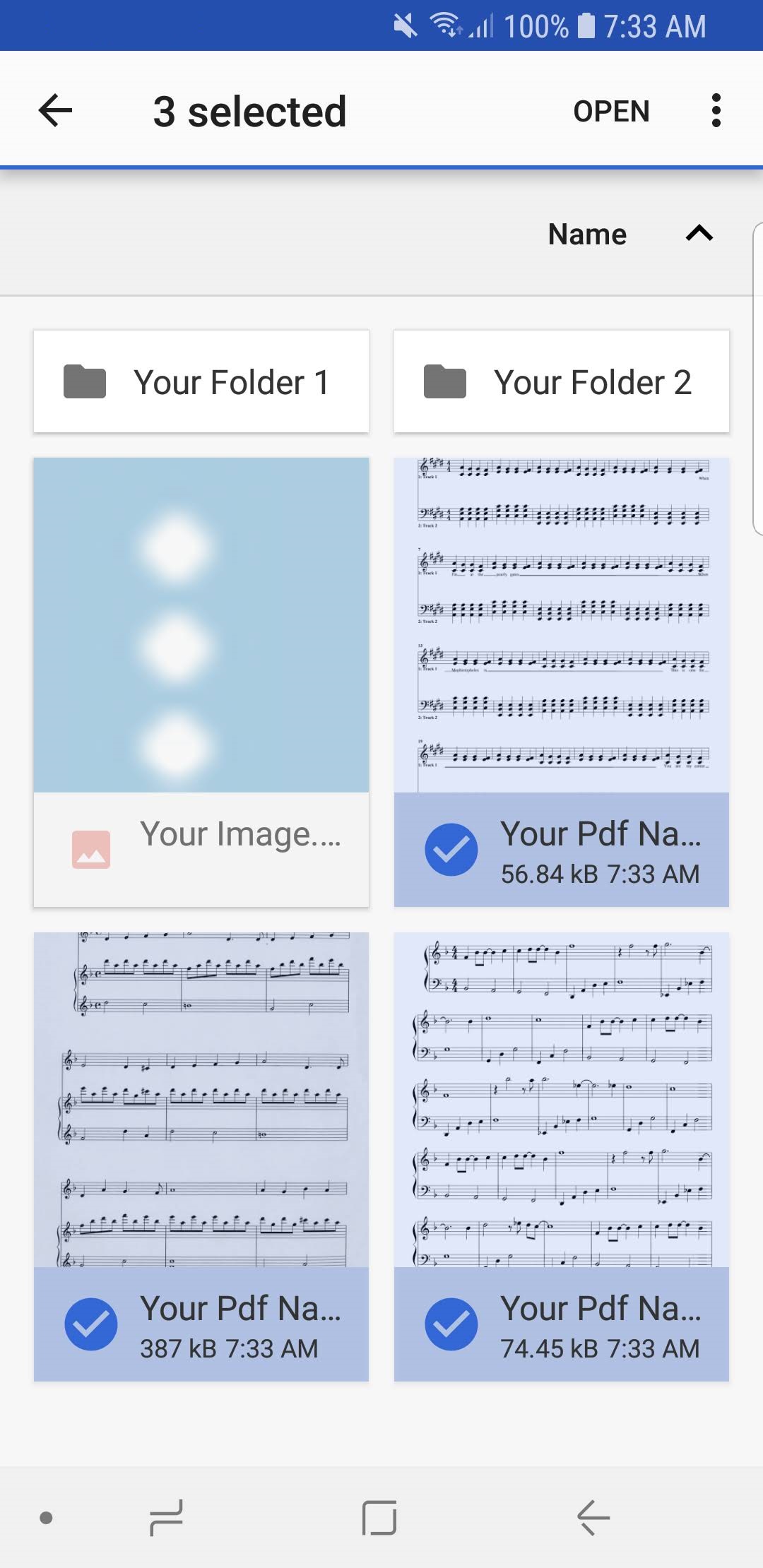 If the folder you have selected does not contain any PDFs, the system file browser will display the message "No items".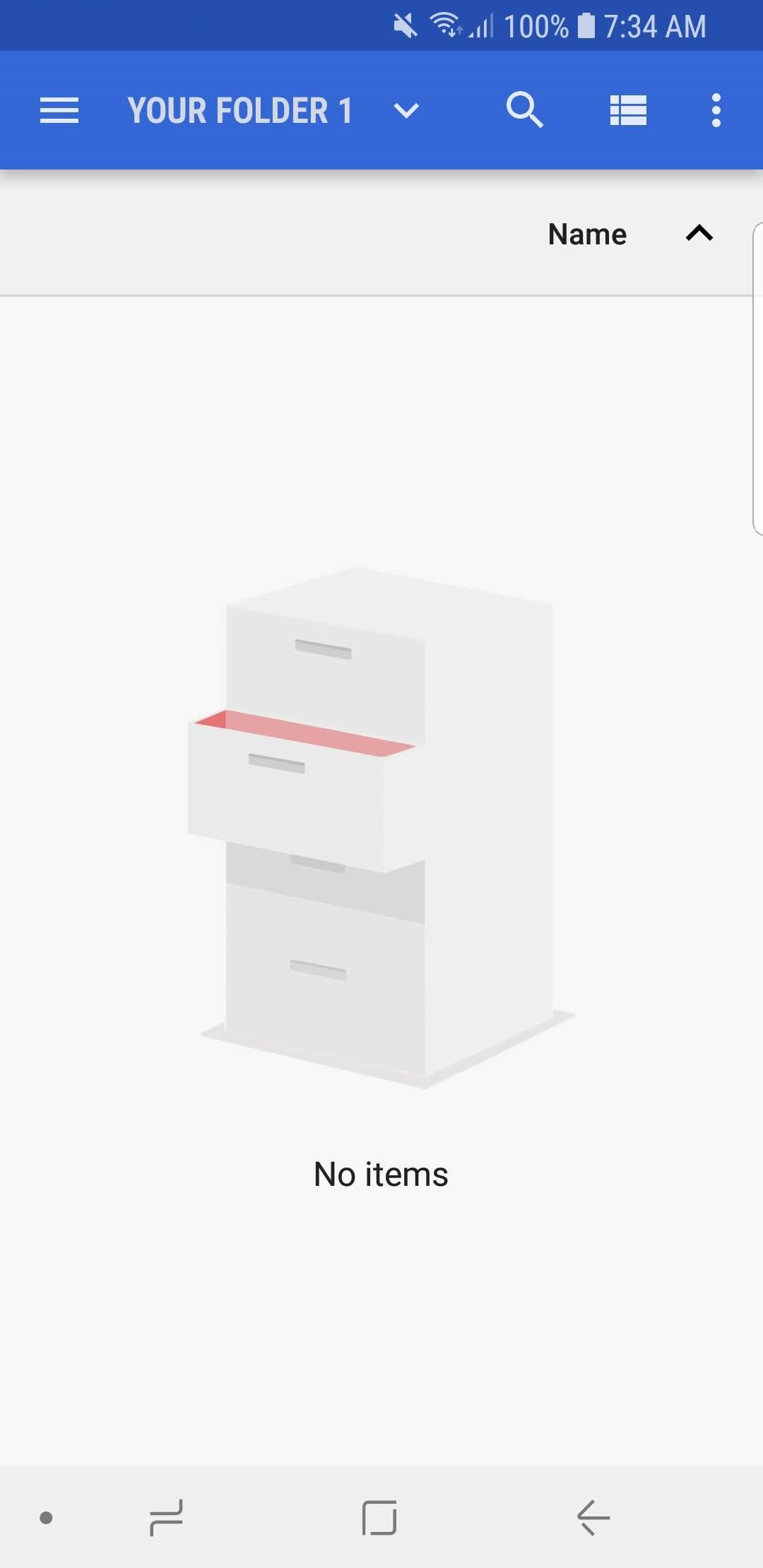 To select files from a different source, tap on the "Menu" button (3 horizontal lines) in the upper-left of the system file browser.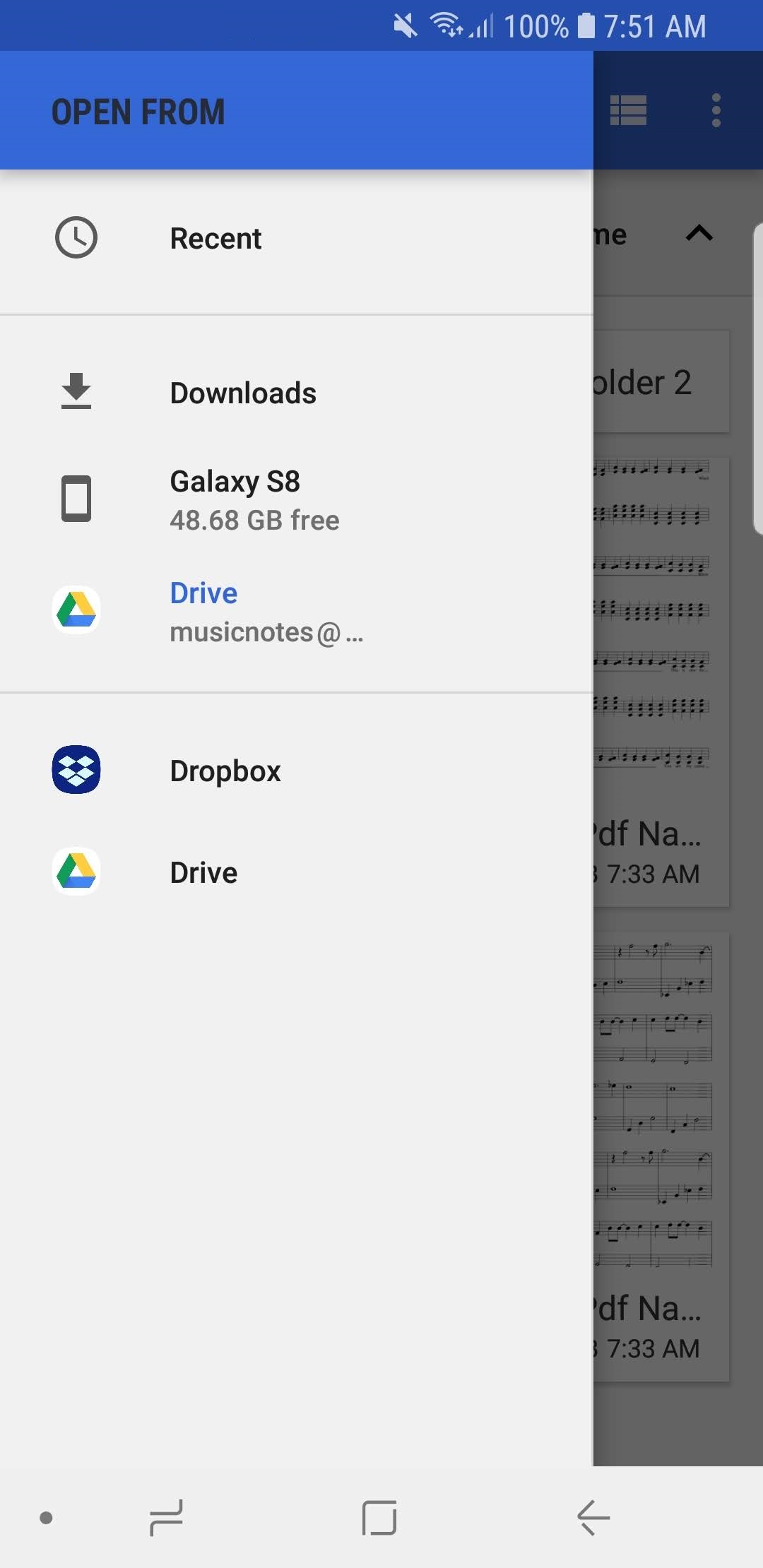 Editing Imported PDF Info:
Once you have imported your desired files, they will be listed in the My Library and My PDFs sections.

Tapping on the context menu button

to the right of the file's title will open the options menu for the file.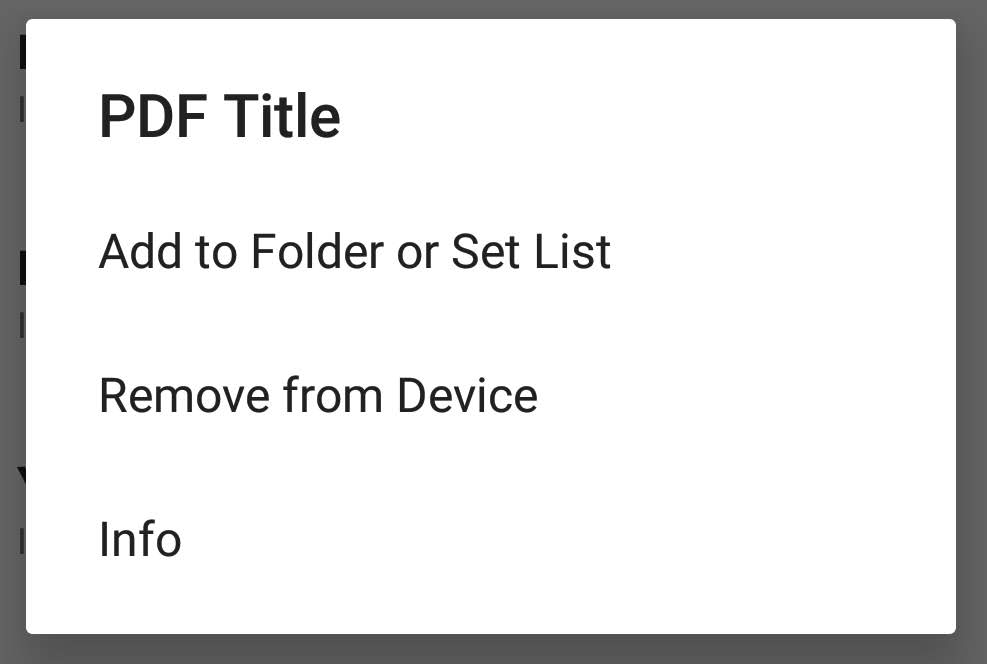 Tapping on Info will allow you to view information about the file within the app.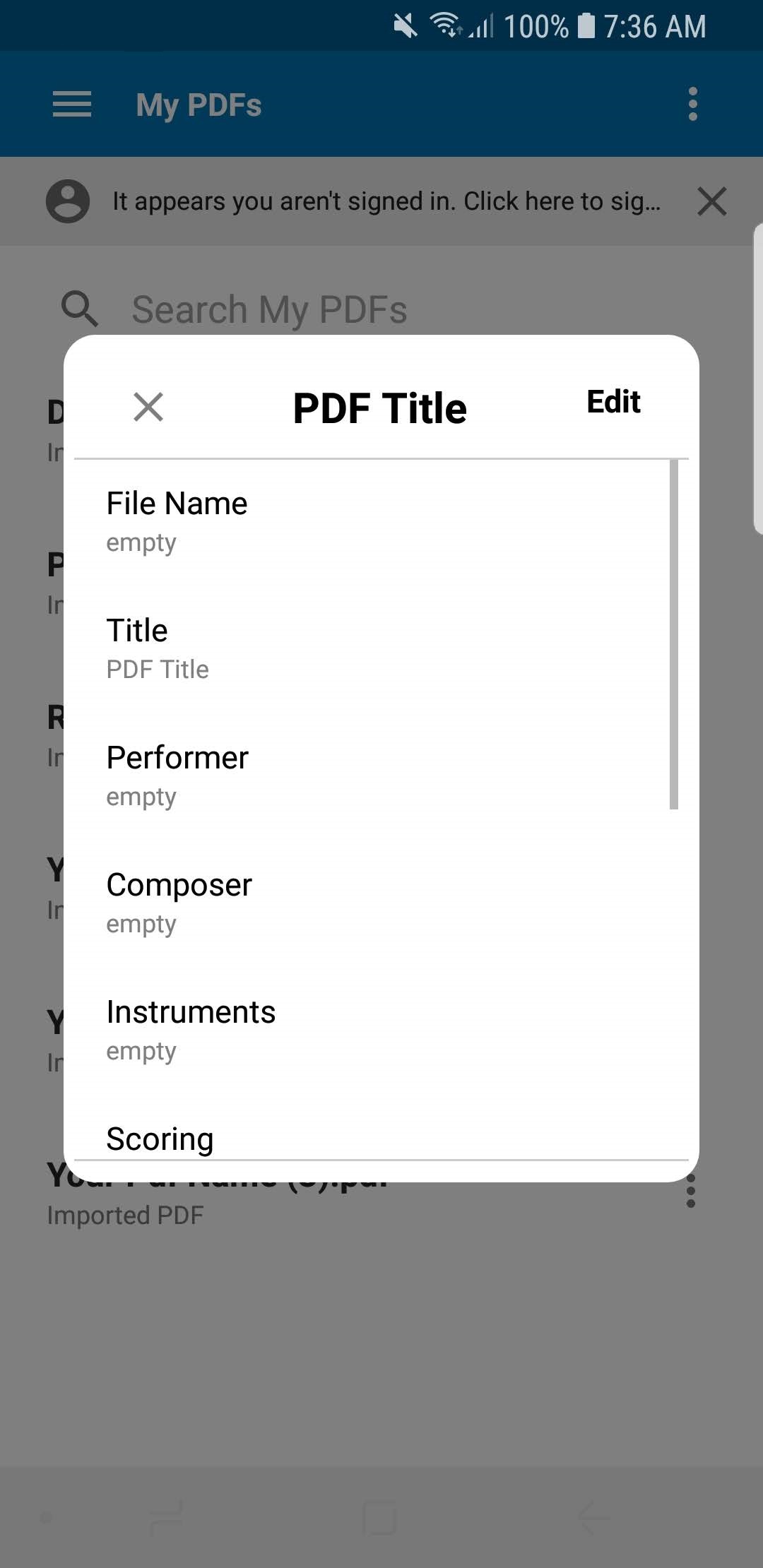 Tap Edit to modify the fields, and then tap Save

to save your changes to the PDF's info, or Cancel

to reject the changes.